Project Scope and Services:
To develop a mobile application for kids and teenagers suffering from Type-A diabetes, featuring self-management tools, ensuring adherence of taking insulin, monitoring healthy diet and promote activities; providing comprehensive self-education on how to live well, and manage this disease on daily basis.
• User Research
• Information Architecture
• UX & Prototyping
• UI & Product Design
• User Testing
Research and Product Discovery
Gathering product requirements, outlining main user features, analyzing discovered information, and applying User-Centered Design approach in the early stages of proof of concept development.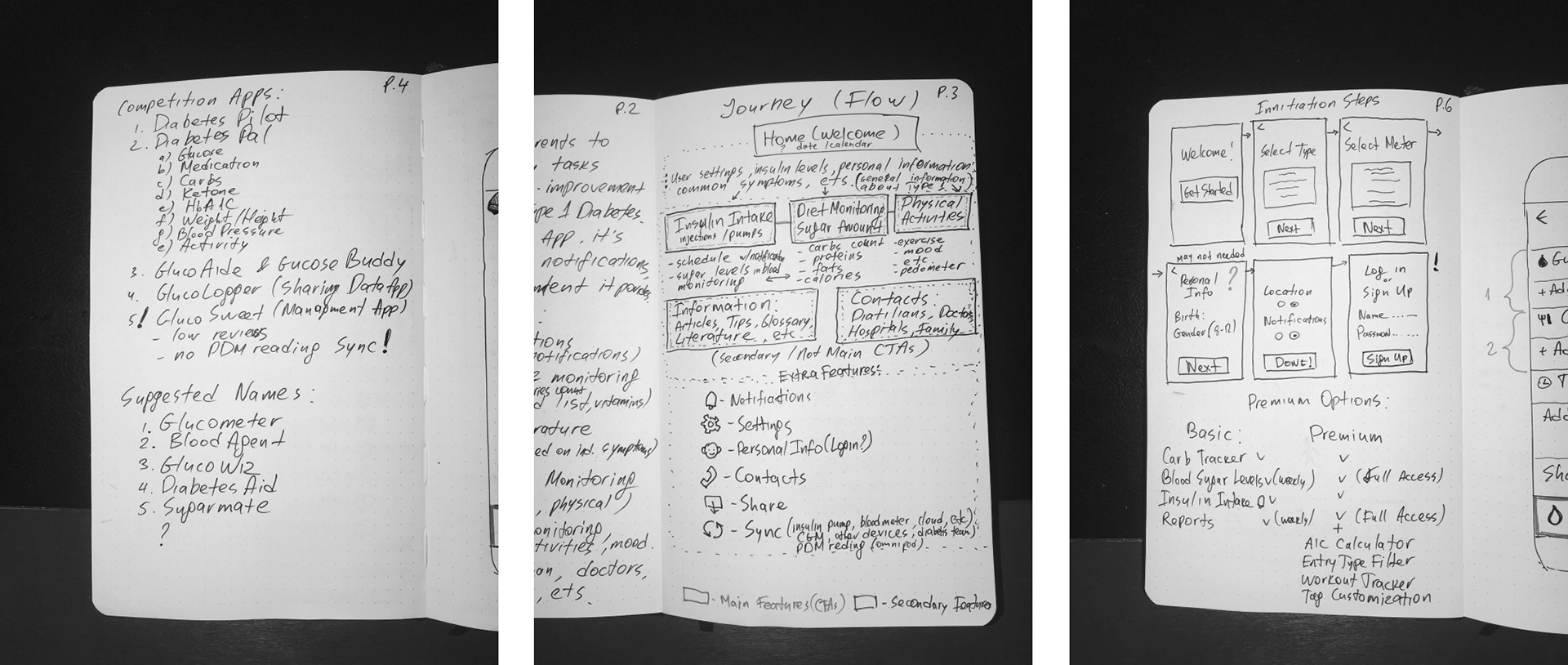 Using schema, device limitations, user findings and basic mental model principals to help to outline low fidelity prototype, meetings the needs of the patient without complex navigation and steep learning curve.​​​​​​​