Project Scope and Services:
The scope of the project was to build a Go-To management application for the customer, allowing them to manage all the rentals and pending projects. The portal would allow user to Place, Terminate, Extend, or Repair any of the rentals at their job site. It also allows customer to view and pay outstanding invoices.
• Design and User Research
• Information Architecture
• Prototyping
• User Experience Design
• User Testing


This flexible application allows user to administrate all of his rentals at anytime. High Fidelity Wireframe system has allowed to simulate high probable user scenarios and adjust UI in multiple iterations.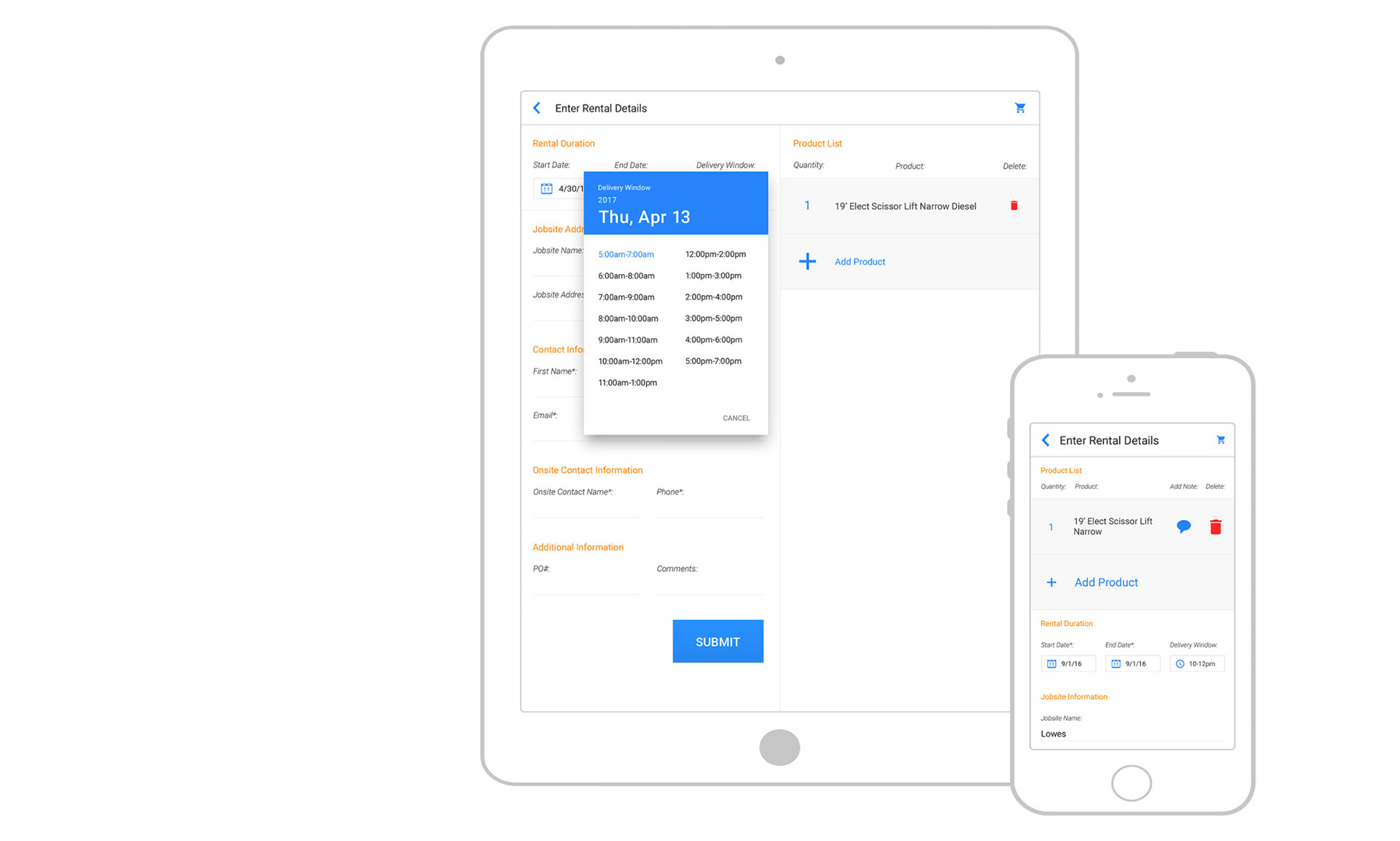 High Fidelity Fully Functional Prototype